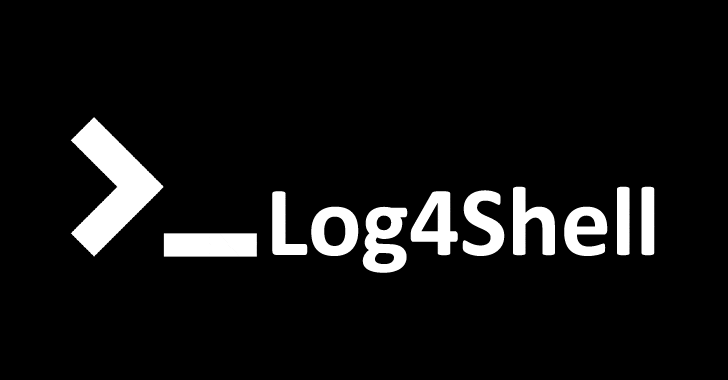 Recently I found a few solutions online that demonstrate how system administrators can detect the Log4Shell vulnerability with Powershell.
Example:
These scripts were great but I noticed they depended on Get-ChildItem to find .jar files on systems. As you may know, Get-ChildItem can be VERY slow to run. Especially when you are scanning entire drives for specific files. That's when I decided to find an alternative that could run faster and use less resources. I first tried to use .Net but unfortunately that didn't go anywhere because the EnumerationOptions class is not available to use with Powershell 5.0. Then I started searching Google for other options and someone on StackOverFlow recommended using RoboCopy without copying anything instead. Let's just say I ended up canceling Get-ChildItem because it was still running after RoboCopy finished querying all of my drives for .jar files.
As you can see in the script, I also decided to not depend on a text file from GitHub that the other scripts were using (https://github.com/mubix/CVE-2021-44228-Log4Shell-Hashes/raw/main/sha256sums.txt). It's great that it was grabbing the latest .txt file but I didn't feel comfortable using a file that could possibly be compromised at a later time. Instead I encoded the text file and decoded it so the script can be 100% standalone without any external dependencies.
Update 12/17/2021 – Since I have received a few requests to add custom file hashes, I have updated the script so you can easily add additional file hashes that the script can query. In order to do this, you will need to add the file hashes to the $CustomFileHashes variable.
Example on how to add additional file hashes:

$CustomFileHashes = @(
"9da0f5ca7c8eab693d090ae759275b9db4ca5acdbcfe4a63d3871e0b17367463"
"006fc6623fbb961084243cfc327c885f3c57f2eba8ee05fbc4e93e5358778c85"
)

Well here is the script that you were waiting for. Hopefully it helps!

$CustomFileHashes = @(

)

Remove-Variable List,TotalResults -Force -ErrorAction SilentlyContinue
 
$Drives = (Get-PSDrive -PSProvider FileSystem | Where-Object { $_.Used -gt 0 }).Root
 
$List = ForEach($Drive in $Drives) {
  
    Robocopy $Drive 'Dest' *.jar /l /njh /njs /ndl /ns /nc /fp /e /xj
  
}
 
$EncodedHashes = "IyAyLlggdmVyc2lvbnMKCmJmNGY0MTQwMzI4MGMxYjExNTY1MGQ0NzBmOWIyNjBhNWM5MDQyYzA0ZDliY2MyYTZjYTUwNGE2NjM3OWIyZDYgIC4vYXBhY2hlLWxvZzRqLTIuMC1hbHBoYTItYmluL2xvZzRqLWNvcmUtMi4wLWFscGhhMi5qYXIKNThlOWY3MjA4MWVmZmY5YmRhYWJkODJlM2IzZWZlNWIxYjlmMTY2NmNlZmUyOGY0MjlhZDcxNzZhNmQ3NzBhZSAgLi9hcGFjaGUtbG9nNGotMi4wLWJldGExLWJpbi9sb2c0ai1jb3JlLTIuMC1iZXRhMS5qYXIKZWQyODVhZDVhYzZhOGNmMTM0NjFkNmMyODc0ZmRjZDNiZjY3MDAyODQ0ODMxZjY2ZTIxYzJkMGFkZGE0M2ZhNCAgLi9hcGFjaGUtbG9nNGotMi4wLWJldGEyLWJpbi9sb2c0ai1jb3JlLTIuMC1iZXRhMi5qYXIKZGJmODhjNjIzY2MyYWQ5OWQ4MmZhNGM1NzVmYjEwNWUyMDgzNDY1YTQ3Yjg0ZDY0ZTJlMWE2M2UxODNjMjc0ZSAgLi9hcGFjaGUtbG9nNGotMi4wLWJldGEzLWJpbi9sb2c0ai1jb3JlLTIuMC1iZXRhMy5qYXIKYTM4ZGRmZjFlNzk3YWRiMzlhMDg4NzY5MzJiYzI1MzhkNzcxZmY3ZGIyMzg4NWZiODgzZmVjNTI2YWZmNGZjOCAgLi9hcGFjaGUtbG9nNGotMi4wLWJldGE0LWJpbi9sb2c0ai1jb3JlLTIuMC1iZXRhNC5qYXIKN2Q4Njg0MTQ4OWFmZDEwOTc1NzZhNjQ5MDk0YWUxZWZiNzliMzE0N2NkMTYyYmEwMTk4NjFkZmFkNGU5NTczYiAgLi9hcGFjaGUtbG9nNGotMi4wLWJldGE1LWJpbi9sb2c0ai1jb3JlLTIuMC1iZXRhNS5qYXIKNGJmYjBkNTAyMmRjNDk5OTA4ZGE0NTk3ZjNlMTlmOWY2NGQzY2M5OGNlNzU2YTIyNDljNzIxNzlkM2Q3NWM0NyAgLi9hcGFjaGUtbG9nNGotMi4wLWJldGE2LWJpbi9sb2c0ai1jb3JlLTIuMC1iZXRhNi5qYXIKNDczZjE1YzA0MTIyZGFkODEwYzkxOWIyZjM0ODRkNDY1NjBmZDJkZDQ1NzNmNjY5NWQzODcxOTU4MTZiMDJhNiAgLi9hcGFjaGUtbG9nNGotMi4wLWJldGE3LWJpbi9sb2c0ai1jb3JlLTIuMC1iZXRhNy5qYXIKYjNmYWU0Zjg0ZDQzMDNjZGJhZDQ2OTY1NTRiNGU4ZDIzODFhZDNmYWY2ZTBjM2M4ZDJjZTYwYTQzODhjYWEwMiAgLi9hcGFjaGUtbG9nNGotMi4wLWJldGE4LWJpbi9sb2c0ai1jb3JlLTIuMC1iZXRhOC5qYXIKZGNkZTYwMzNiMjA1NDMzZDZlOTg1NWM5Mzc0MGY3OTg5NTFmYTNhM2YyNTIwMzVhNzY4ZDlmMzU2ZmRlODA2ZCAgLi9hcGFjaGUtbG9nNGotMi4wLWJldGE5LWJpbi9sb2c0ai1jb3JlLTIuMC1iZXRhOS5qYXIKODUzMzhmNjk0Yzg0NGM4YjY2ZDhhMWI5ODFiY2YzODYyN2Y5NTU3OTIwOWIyNjYyMTgyYTAwOWQ4NDllMWE0YyAgLi9hcGFjaGUtbG9nNGotMi4wLWJpbi9sb2c0ai1jb3JlLTIuMC5qYXIKZGIzOTA2ZWRhZDYwMDlkMTg4NmVjMWUyYTE5ODI0OWI2ZDk5ODIwYTM1NzVmOGVjODBjNmNlNTdmMDhkNTIxYSAgLi9hcGFjaGUtbG9nNGotMi4wLXJjMS1iaW4vbG9nNGotY29yZS0yLjAtcmMxLmphcgplYzQxMWEzNGZlZTQ5NjkyZjE5NmU0ZGMwYTkwNWIyNWQwNjY3ODI1OTA0ODYyZmRiYTE1M2RmNWU1MzE4M2UwICAuL2FwYWNoZS1sb2c0ai0yLjAtcmMyLWJpbi9sb2c0ai1jb3JlLTIuMC1yYzIuamFyCmEwMGE1NGUzZmI4Y2I4M2ZhYjM4Zjg3MTRmMjQwZWNjMTNhYjljNDkyNTg0YWE1NzFhZWM1ZmM3MWI0ODczMmQgIC4vYXBhY2hlLWxvZzRqLTIuMC4xLWJpbi9sb2c0ai1jb3JlLTIuMC4xLmphcgpjNTg0ZDEwMDA1OTFlZmEzOTEzODYyNjRlMGQ0M2VjMzVmNGRiYjE0NmNhZDkzOTBmNzMzNThkOWM4NGVlNzhkICAuL2FwYWNoZS1sb2c0ai0yLjAuMi1iaW4vbG9nNGotY29yZS0yLjAuMi5qYXIKOGJkYjY2Mjg0M2MxZjRiMTIwZmI0YzI1YTU2MzYwMDgwODU5MDBjZGY5OTQ3YjFkYWRiOWI2NzJlYTYxMzRkYyAgLi9hcGFjaGUtbG9nNGotMi4xLWJpbi9sb2c0ai1jb3JlLTIuMS5qYXIKYzgzMGNkZThmOTI5YzM1ZGFkNDJjYmRiNmIyODQ0N2RmNjljZWZmZTk5OTM3YmY0MjBkMzI0MjRkZjRkMDc2YSAgLi9hcGFjaGUtbG9nNGotMi4yLWJpbi9sb2c0ai1jb3JlLTIuMi5qYXIKNmFlM2IwY2I2NTdlMDUxZjk3ODM1YTY0MzJjMmIwZjUwYTY1MWIzNmI2ZDRhZjM5NWJiZTkwNjBiYjRlZjRiMiAgLi9hcGFjaGUtbG9nNGotMi4zLWJpbi9sb2c0ai1jb3JlLTIuMy5qYXIKNTM1ZTE5YmYxNGQ4Yzc2ZWMwMGE3ZTg0OTAyODdjYTJlMjU5N2NhZTJkZTViOGYxZjY1ZWI4MWVmMWMyYTRjNiAgLi9hcGFjaGUtbG9nNGotMi40LWJpbi9sb2c0ai1jb3JlLTIuNC5qYXIKNDJkZTM2ZTYxZDQ1NGFmZmY1ZTUwZTY5MzA5NjFjODViNTVkNjgxZTIzOTMxZWZkMjQ4ZmQ5YjliOTI5NzIzOSAgLi9hcGFjaGUtbG9nNGotMi40LjEtYmluL2xvZzRqLWNvcmUtMi40LjEuamFyCjRmNTNlNGQ1MmVmY2NjZGM0NDYwMTc0MjZjMTUwMDFiYjBmZTQ0NGM3YTZjZGM5OTY2Zjg3NDFjZjIxMGQ5OTcgIC4vYXBhY2hlLWxvZzRqLTIuNS1iaW4vbG9nNGotY29yZS0yLjUuamFyCmRmMDAyNzcwNDUzMzhjZWFhNmY3MGE3YjhlZWUxNzg3MTBiM2JhNTFlYWMyOGMxMTQyZWM4MDIxNTc0OTJkZTYgIC4vYXBhY2hlLWxvZzRqLTIuNi1iaW4vbG9nNGotY29yZS0yLjYuamFyCjI4NDMzNzM0YmQ5ZTMxMjFlMGEwYjc4MjM4ZDUxMzE4MzdiOWRiZTI2ZjFhOTMwYmM4NzJiYWQ0NGU2OGU0NGUgIC4vYXBhY2hlLWxvZzRqLTIuNi4xLWJpbi9sb2c0ai1jb3JlLTIuNi4xLmphcgpjZjY1ZjBkMzM2NDBmMmNkMGEwYjA2ZGQ4NmE1YzYzNTM5MzhjY2IyNWY0ZmZkMTQxMTZiNDg4NDE4MWUwMzkyICAuL2FwYWNoZS1sb2c0ai0yLjYuMi1iaW4vbG9nNGotY29yZS0yLjYuMi5qYXIKNWJiODRlMTEwZDVmMThjZWU0NzAyMWEwMjRkMzU4MjI3NjEyZGQ2ZGFjN2I5N2ZhNzgxZjg1YzZhZDNjY2VlNCAgLi9hcGFjaGUtbG9nNGotMi43LWJpbi9sb2c0ai1jb3JlLTIuNy5qYXIKY2NmMDJiYjkxOWUxYTQ0YjEzYjM2NmVhMWIyMDNmOTg3NzI2NTA0NzVmMmEwNmU5ZmFjNGIzYzk1N2E3YzNmYSAgLi9hcGFjaGUtbG9nNGotMi44LWJpbi9sb2c0ai1jb3JlLTIuOC5qYXIKODE1YTczZTIwZTkwYTQxMzY2MmVlZmU4NTk0NDE0Njg0ZGYzZDU3MjNlZGNkNzYwNzBlMWE1YWVlODY0NjE2ZSAgLi9hcGFjaGUtbG9nNGotMi44LjEtYmluL2xvZzRqLWNvcmUtMi44LjEuamFyCjEwZWYzMzExMTVjYmJkMThiNWJlM2YzNzYxZTA0NjUyM2Y5Yzk1YzEwMzQ4NDA4MmIxOGU2N2E3YzM2ZTU3MGMgIC4vYXBhY2hlLWxvZzRqLTIuOC4yLWJpbi9sb2c0ai1jb3JlLTIuOC4yLmphcgpkYzgxNWJlMjk5ZjgxYzE4MGFhOGQyOTI0ZjFiMDE1ZjJjNDY2ODZlODY2YmM0MTBlNzJkZTc1ZjdjZDQxYWFlICAuL2FwYWNoZS1sb2c0ai0yLjkuMC1iaW4vbG9nNGotY29yZS0yLjkuMC5qYXIKOTI3NWY1ZDU3NzA5ZTIyMDQ5MDBkM2RhZTI3MjdmNTkzMmY4NWQzODEzYWQzMWM5ZDM1MWRlZjAzZGQzZDAzZCAgLi9hcGFjaGUtbG9nNGotMi45LjEtYmluL2xvZzRqLWNvcmUtMi45LjEuamFyCmYzNWNjYzk5Nzg3OTdhODk1ZTViZWU1OGZhOGMzYjdhZDZkNWVlNTUzODZlOWU1MzJmMTQxZWU4ZWQyZTkzN2QgIC4vYXBhY2hlLWxvZzRqLTIuMTAuMC1iaW4vbG9nNGotY29yZS0yLjEwLjAuamFyCjUyNTY1MTdlNjIzN2I4ODhjNjVjODY5MWYyOTIxOWI2NjU4ZDgwMGMyM2U4MWQ1MTY3YzRhOGJiZDJhMGRhYTMgIC4vYXBhY2hlLWxvZzRqLTIuMTEuMC1iaW4vbG9nNGotY29yZS0yLjExLjAuamFyCmQ0NDg1MTc2YWVhNjdjYzg1ZjVjY2M0NWJiNjYxNjZmOGJmYzcxNWFlNGE2OTVmMGQ4NzBhMWY4ZDg0OGNjM2QgIC4vYXBhY2hlLWxvZzRqLTIuMTEuMS1iaW4vbG9nNGotY29yZS0yLjExLjEuamFyCjNmY2M0YzFmMmY4MDZhY2ZjMzk1MTQ0Yzk4YjhiYTJhODBmZTFiZjVlM2FkMzM5NzU4OGJiZDI2MTBhMzcxMDAgIC4vYXBhY2hlLWxvZzRqLTIuMTEuMi1iaW4vbG9nNGotY29yZS0yLjExLjIuamFyCjA1N2E0OGZlMzc4NTg2YjY5MTNkMjliNGIxMDE2MmI0YjUwNDUyNzdmMWJlNjZiN2EwMWZiN2UzMGJkMDVlZjMgIC4vYXBhY2hlLWxvZzRqLTIuMTIuMC1iaW4vbG9nNGotY29yZS0yLjEyLjAuamFyCjVkYmQ2YmIyMzgxYmY1NDU2M2VhMTViYzlmYmI2ZDcwOTRlYWY3MTg0ZTY5NzVjNTBmODk5NmY3N2JmYzNmMmMgIC4vYXBhY2hlLWxvZzRqLTIuMTIuMS1iaW4vbG9nNGotY29yZS0yLjEyLjEuamFyCmMzOWIwZWExNGU3NzY2NDQwYzU5ZTVhZTVmNDhhZGVlMDM4ZDliMWM3YTEzNzViMzc2ZTk2NmNhMTJjMjJjZDMgIC4vYXBhY2hlLWxvZzRqLTIuMTMuMC1iaW4vbG9nNGotY29yZS0yLjEzLjAuamFyCjZmMzhhMjU0ODJkODJjZDExOGM0MjU1ZjI1YjlkNzhkOTY4MjFkMjJiYWI0OThjZGNlOWNkYTdhNTYzY2E5OTIgIC4vYXBhY2hlLWxvZzRqLTIuMTMuMS1iaW4vbG9nNGotY29yZS0yLjEzLjEuamFyCjU0OTYyODM1OTkyZTMwMzkyOGFhOTA5NzMwY2UzYTUwZTMxMTA2OGMwOTYwYzcwOGU4MmFiNzY3MDFkYjVlNmIgIC4vYXBhY2hlLWxvZzRqLTIuMTMuMi1iaW4vbG9nNGotY29yZS0yLjEzLjIuamFyCmU1ZTliMGY4ZDcyZjRlN2I5MDIyYjdhODNjNjczMzM0ZDc5Njc5ODExOTFkMmQ5OGY5YzU3ZGM5N2I0Y2FhZTEgIC4vYXBhY2hlLWxvZzRqLTIuMTMuMy1iaW4vbG9nNGotY29yZS0yLjEzLjMuamFyCjY4ZDc5Mzk0MGMyOGRkZmY2NjcwYmU3MDM2OTBkZmRmOWU3NzMxNTk3MGM0MmM0YWY0MGNhNzI2MWE4NTcwZmEgIC4vYXBhY2hlLWxvZzRqLTIuMTQuMC1iaW4vbG9nNGotY29yZS0yLjE0LjAuamFyCjlkYTBmNWNhN2M4ZWFiNjkzZDA5MGFlNzU5Mjc1YjlkYjRjYTVhY2RiY2ZlNGE2M2QzODcxZTBiMTczNjc0NjMgIC4vYXBhY2hlLWxvZzRqLTIuMTQuMS1iaW4vbG9nNGotY29yZS0yLjE0LjEuamFyCjAwNmZjNjYyM2ZiYjk2MTA4NDI0M2NmYzMyN2M4ODVmM2M1N2YyZWJhOGVlMDVmYmM0ZTkzZTUzNTg3NzhjODUgIC4vbG9nNGotMi4wLWFscGhhMS9sb2c0ai1jb3JlLTIuMC1hbHBoYTEuamFy"
[System.Collections.Generic.List[string]]$FileHashes = -split [System.Text.Encoding]::ASCII.GetString([System.Convert]::FromBase64String($EncodedHashes)) | Where-Object {$_.Length -eq 64 }
If($CustomFileHashes -ne $null) { $CustomFileHashes |  ForEach-Object { $FileHashes.Add("$_")} }

$TotalResults = ForEach($Item in $List.Where({$_}).Trim()) {
  
    If($Item.Length -gt 0) {
  
        $Hash = (Get-FileHash -Path $Item -Algorithm SHA256).Hash

            If($FileHashes -contains $Hash) {
  
                $Result = [PSCustomObject]@{
                    "Hostname" = $env:ComputerName
                    "File Hash" = $Hash
                    "File Name" = $Item
                }
  
                $Result
  
            }
  
    }
  
}
$TotalResults